Moravian Geographical Reports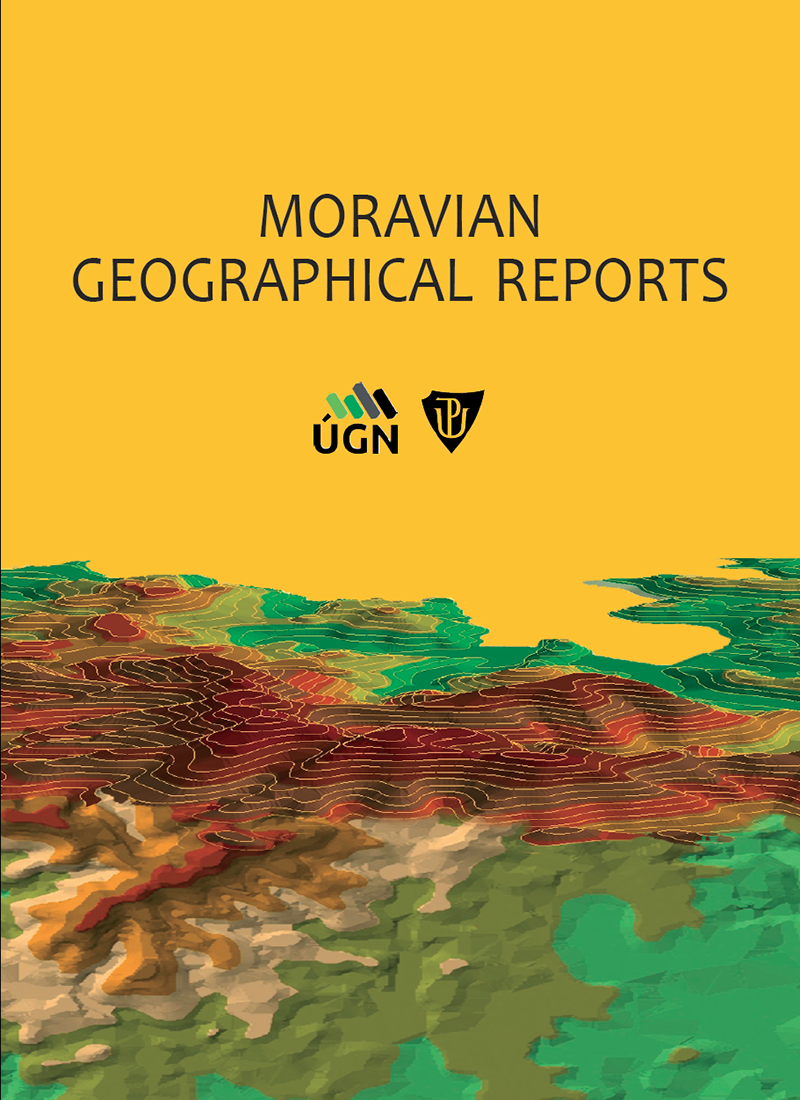 The Moravian Geographical Reports [MGR] is a peer-reviewed international journal that has been published in English continuously since 1993 by The Czech Academy of Sciences, Institute of Geonics, through its Department of Environmental Geography. The journal followed the traditions of the Reports of the Institute of Geography of the Czechoslovak Academy of Sciences, a journal which was published from 1963 to 1992. The title of the journal celebrates its origins in the historic lands of Moravia in the eastern half of the Czech Republic. Since 2023, the MGR is co-published by Palacký University Olomouc, Faculty of Science through its Department of Geography.
The MGR has been indexed in the SCOPUS database since 1993. In 2012, the MGR was selected for coverage in the WEB OF SCIENCE (Thomson Reuters/Clarivate Analytics) products and customs information services. Beginning with Volume 19 (2011), this publication is indexed and abstracted in the Social Science Citation Index®, Current Contents Connect®, and Journal Citation Reports/Social Science Edition®.
The Moravian Geographical Reports is a non-commercial open-access journal, publishing electronic articles in the "platinum" open-access mode (i.e., no fees for readers and no article processing charges or publication fees for authors). MGR is published four times per year -- at the end of every third month of the year. Beginning with Volume 21 (2013), the electronic contents are published also on the De Gruyter/Sciendo publishing company website. Starting with Volume 28 (2020), the journal is published only in electronic form.
Access to the journal
Information on the Journal's aims and scope, Instructions for authors, Calls for Special Issues, and full contents are available free online at http://www.geonika.cz/mgr.html and https://sciendo.com/journal/MGR